In School Seminar
Make It Happen Day - Senior Students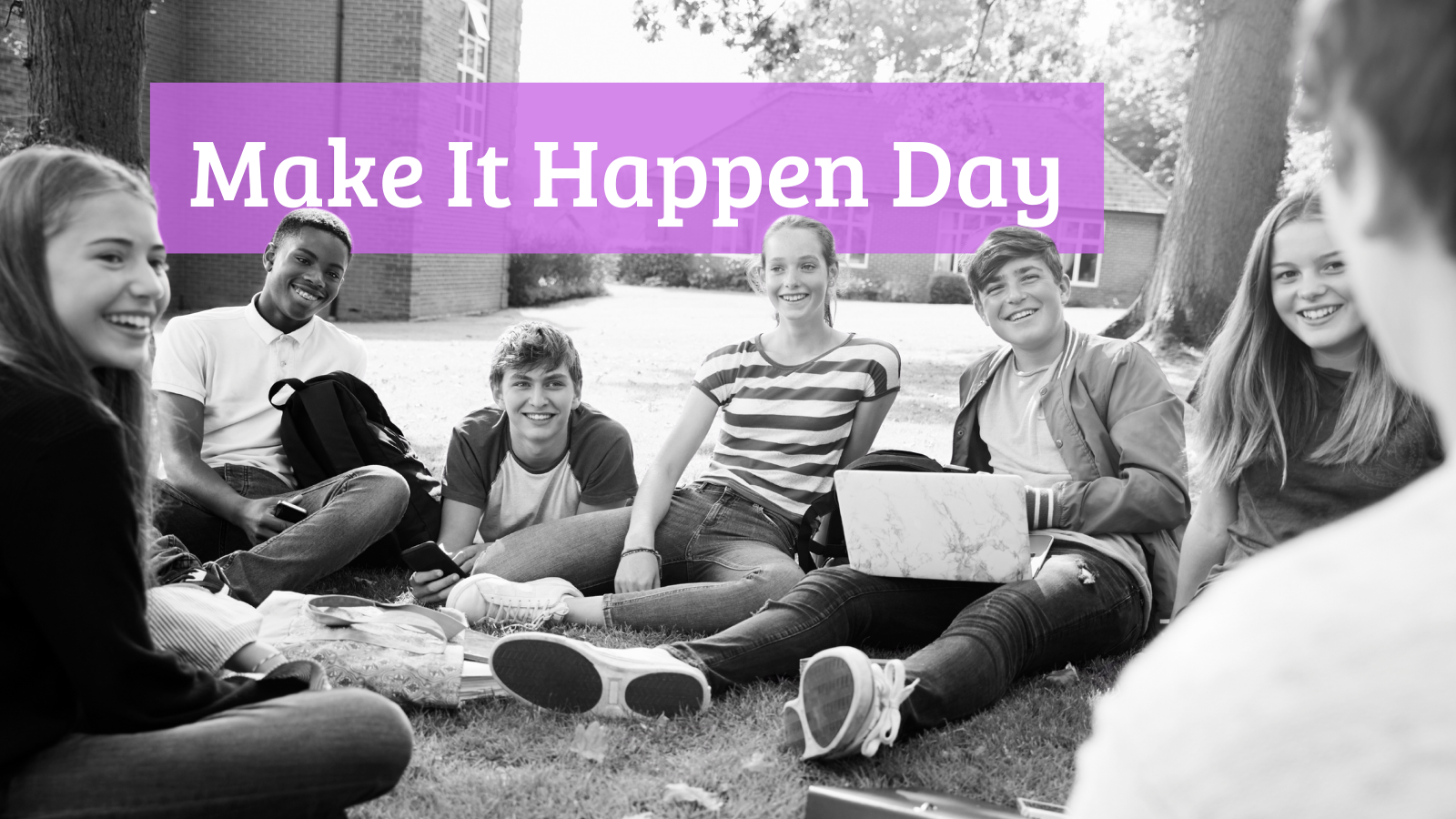 The Make it Happen Day is a customised, motivational and study skills seminar for senior cycle students who have previously participated in the Learning and Study Skills programme for examination students.
This programme consolidates the core study strategies along with including extra elements supporting students in their studying such as learning styles, active reading and well-being. Examples from across the range of Leaving Certificate subjects are used to support the learning.

Each student receives a study journal, which is an organisational and planning tool reinforcing the learning from the seminar along with providing both students and teachers with a simple method for tracking study progress.
Benefits
The programme can be tailored to the needs of the school. After the programme students:
Can embed the practices learnt in the previous study skills seminar.
Take home study journal, an easy to use study planning and management tool.
Have additional learning skills to support them in their study.
Along with having increased motivation, will also have a greater awareness of how to support their own well-being before examinations.
Content
Review of core study skills

Motivation – Mindset and motivation to succeed

Accelerated Learning – Whole-brain learning, learning styles, multiple intelligences

POKER – A methodology for study, note taking and memory techniques
Optional Extension Material:
Increasing Motivation – The SUPER system for success

Reading – Active and speed reading techniques

Emotional resilience and well-being – 5 simple keys for developing emotional resilience
Details
Audience:

Senior Cycle Students

Cost: Per student costing, minimums apply

Venue: At your school (nationwide)

Duration: hours
Related Courses
Learning and Study Skills for Senior Cycle -
Live Webinar
Learning and Study Skills for Junior Cycle -
Live Webinar
Learning and Study Skills for Senior Cycle Students -

Live Webinar