Creating a Positive Behaviour Culture in Schools
Do you wish that you or your teachers were better equipped to create a culture of positive behaviour within your classrooms and school?
If so, this programme is for you.
Developed by behaviour expert Fiona Richardson in conjunction with school leader Karol Sadleir, this programme is designed to support you in creating a positive, safe and effective learning environment at both school and classroom levels. It is based on the best evidence-informed and evidence-based practices to equip teachers with the tools they need to cultivate positive behaviour in their classrooms.
Click here
to watch the webinar about the programme.
Read a case study about the programme
The programme comprises four components:
A 2-hour online interactive CPD session will be held in September to introduce the programme and discuss its implementation in schools. This session is ideal for senior leaders and teachers responsible for rollout.
A 12-hour online interactive CPD programme will provide teachers with a theoretical framework and practical skills for positive behaviour management in their classrooms.
Thirdly, a guided second online session will take place in February/March for school leaders and management to share their professional practice.
Finally, all participants will be invited to join an online community of practice where they can share their programme experiences and engage in professional conversations about applying it within their classroom or school.
Details
Individual cost:
€175 with access for up to 24 months.

Investment for schools:

€1,750 for schools of up to 20 participating teachers, which gives schools access to the programme for two years.

€50 per teacher for each additional teacher over 20.

Duration: 12 hours.

School Licence:


Contact

[email protected]

for further information about school licences.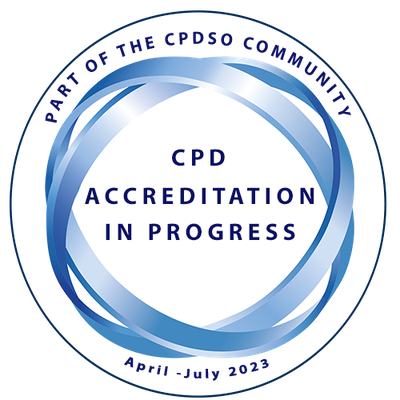 Part of the CPDSO Community
CPD Accreditation in Progress
Upon completion, participants will be jointly certified by the Institute of Continuous Professional Development and the Super Generation.
Fiona Richardson
Author
Fiona Richardson's career in the education sector has been multi-faceted, encompassing a range of professional experiences. She has taught in both Ireland and the United Kingdom, and supported schools and teachers in her roles at the National Behaviour Support Service, the National Council for Special Education, and Hibernia College.


Fiona has gained both national and international recognition for her evidence-based work and publications in promoting literacy, positive behaviour for learning and equality-based, inclusive education in Ireland. This work has included being one of the pioneers of the Junior Certificate CSPE curriculum and authorship of Taking the Next Step - A Blueprint for Educate Together Second-level Schools, described by Professor Áine Hyland as being both 'visionary and realistic'.
Karol Sadleir
Commissioning Editor
Karol Sadleir is an experienced school leader and is currently Deputy Principal at Pobalscoil Neasáin, Baldoyle, Dublin. Before her role at Pobalscoil Neasáin, Karol served as the Deputy Director of Junior Cycle for Teachers (JCT) and Regional Advisor for the Professional Development Service for Teachers (PDST), where she was responsible for delivering high-quality professional development programmes to teachers across the country.


Karol started her teaching career in the Donahies Community School in North Dublin, where she held various roles, including SCP Co-ordinator, Career Guidance and teacher of English and Religion. She is also a published author.
David Jackson
Online facilitator and trainer
David Jackson graduated from UCD with a BA in English and Economics, before going on to earn a Masters in Journalism from DIT. He then completed a M.Ed with a focus on English and Business at Hibernia College. David has been teaching English and Business at Pobalscoil Neasáin, Baldoyle in Dublin since 2018. He is currently facilitating the implementation of the Positive Behaviour for Schools programme in the school involving 22 teachers.

David brings a wealth of experience from over a decade of working in various roles in the private sector. As a CPD Executive with Engineers Ireland, he audited the CPD practices of many of Ireland's largest and most successful indigenous and multinational organisations. His role involved providing best-in-class L&D consultancy to organisations, helping them achieve and maintain the 'CPD Accredited Employer' standard.