In School Seminar
How to Master the Classroom-Based Assessments for Junior Cycle Students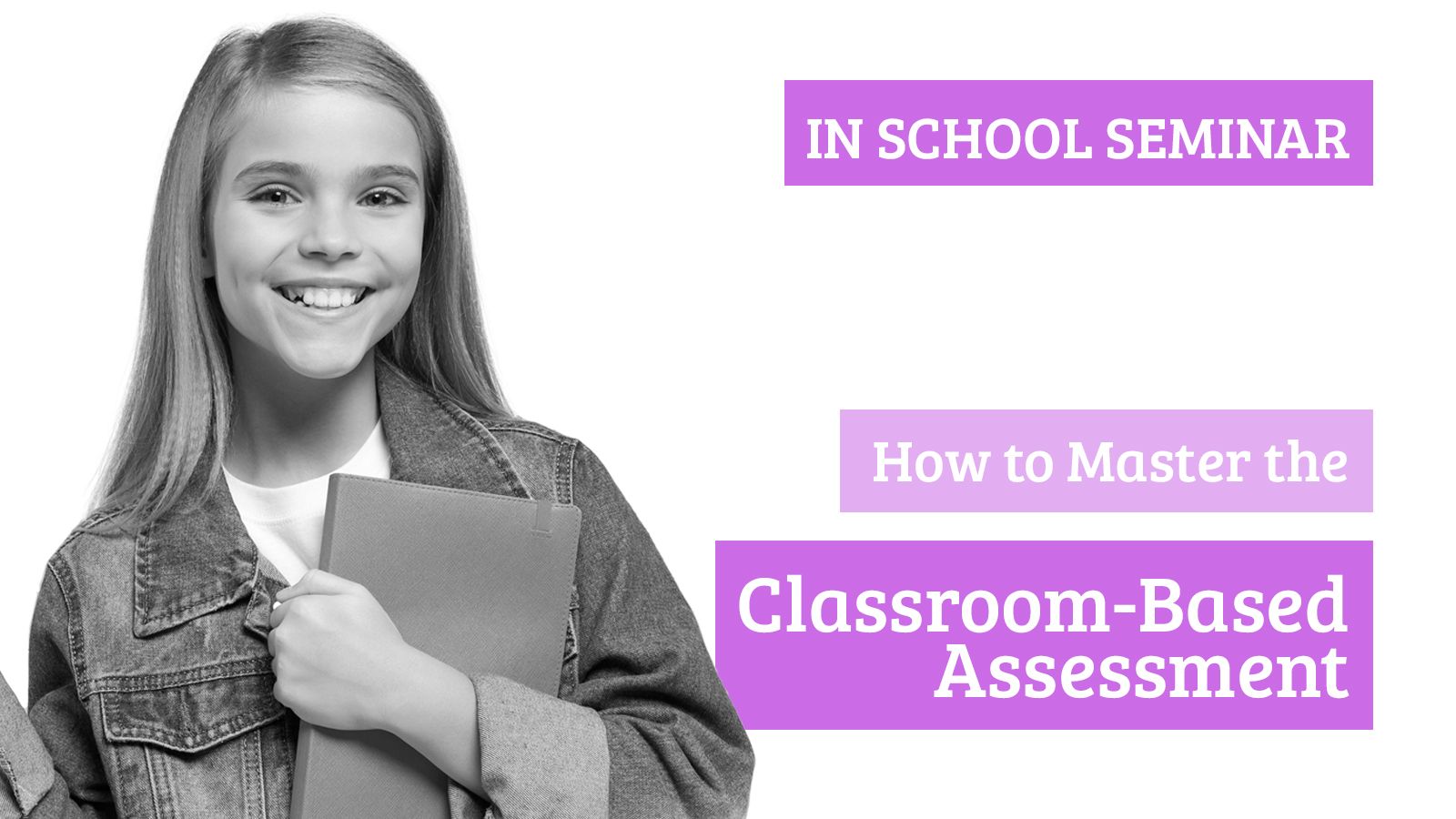 Classroom-based assessments (CBAs) are now an integral part of the student learning experience in Junior Cycle and are causing a lot of stress among students, teachers and in homes throughout the country. The purpose of this two-hour face-to-face seminar is to demystify the CBA process for students and provide them with a step-by-step framework for the preparation and completion of the CBA.

This workshop will demonstrate how CBAs provide an opportunity for students to demonstrate their learning and skills in ways not possible in a pen-and-paper exam; for example, their verbal communication and investigation skills.

The aim of the workshop is to build confidence and expertise in the process by providing a toolkit that is both age and stage appropriate for second and third year students to enable them to reach 'exceptional' learning and outcomes in their CBAs.
Content
This workshop will provide students with a checklist (a toolkit) in the four-part approach to completing a successful CBA. Our checklist will feature:

Statements and questions

Learning outcomes and learning intentions

Key terms and knowledge.

The check-questions for the student are designed to bring about their successful performance in each of the four stages of successful CBA completion:

Planning: goal setting in planning for the CBA, exploring the specific success criteria/indicators, features of quality, understanding the design/research brief; for the skills, behaviours, or attitudes that students need to demonstrate to show successful learning and to reach that all important 'exceptional' result
Gathering evidence and effective research while keeping it relevant and coherent.
Interpreting findings, ensuring that they are in line with purpose, valid, reliable, and free of bias.
Deciding on the best and most effective way of presenting findings and demonstrating successful learning.


Each student will be provided with a comprehensive workbook which will support their successful completion of CBAs throughout second and third year.
Details
Audience: Second and third year students

Cost: Depends on number of students

Venue: At your school (nationwide)

Duration: 2 hours

Course will be available from September 1st 2023
Author: Betty McLaughlin
This workshop was developed by Betty McLaughlin, a Chartered Career Guidance Counsellor, a former Team Leader for the Department of Education JCT Wellbeing Team and a former National President of the Institute of Guidance Counsellors. Betty has a national profile and has participated in national radio discussion on wellbeing and guidance on numerous occasions.
Related Courses
Understanding Learning for First Years: How to Become a Successful Student -
In School Seminar
Learning and Study Skills for Junior Cycle -
In School Seminar
Learning and Study Skills for Senior Cycle Students - In School Seminar